Hazard Area Classification / Protocols on the Identification of External Influences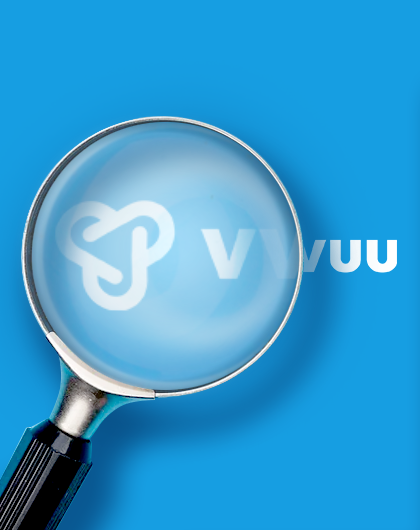 External influences are a set of all factors that affect the installed electrical equipment in a certain place / technology. The Protocol on the Identification of External Influences thus classifies and specifies the conditions determining the selection and design of installed electrical equipment.
Identifying these external influences is necessary for the design, construction and inspection of electrical installations.
The operator is obliged to have protocols prepared for identifying these external influences according to EN 60721 - 3 - 3 and EN 60721 - 3 - 4.
Classification of spaces into zones according to EN 60079 - 10 - 1 – flammable gases and vapors of flammable liquids
Classification of spaces into zones according to EN 60079 - 10 - 2 – flammable dusts
ALREADY IN THE PREPARATION PHASE OF EACH PROJECT / PREPARATION OF INDIVIDUAL STAGES OF PROJECT DOCUMENTATION:
Documentation for zoning decisions,
Documentation for building permits,
Documentation for construction assignment,
Documentation for construction work,
Documentation for actual construction work,
The environment of the technology in question needs to be taken into consideration.
Knowledge of environmental factors is especially important for the correct selection of the technologies and electrical installations, as well as ensuring general safety conditions for specific operations, technologies or their parts in connection with the requirements of the relevant normative and legislative requirements.
DETERMINING THE ENVIRONMENT – IDENTIFYING EXTERNAL INFLUENCES
Determining external influences according to relevant standards
Defining specific requirements for electrical installations
Participation of risk analysis experts on design, processing and approval committees
Processing and keeping reports on the determination of external influences
Implementation of supporting measurements to verify individual environmental parameters
GRAPHIC REPRESENTATION OF ZONES IN THE EVALUATED TECHNOLOGY - UNDERGROUND TANKS
An underground tank designed for the storage of flammable liquids is located in a safety sump. A vent pipe leads from the tank to an open area that has a pressure relief valve and a flame arrester.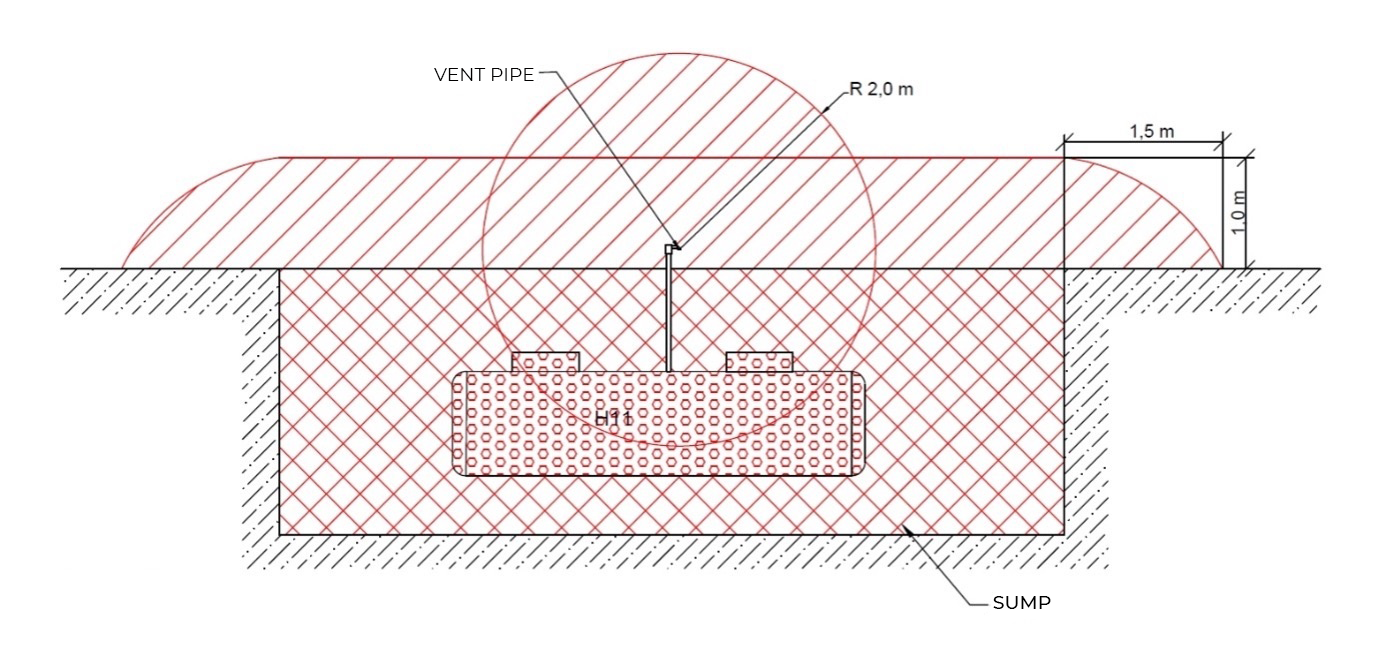 Zone 0 - Area with risk of explosion of flammable gases and vapors


  Zone 1 - Area with risk of explosion of flammable gases and vapors


  Zone 2 - Area with risk of explosion of flammable gases and vapors